Welcome to
Bistro des Champs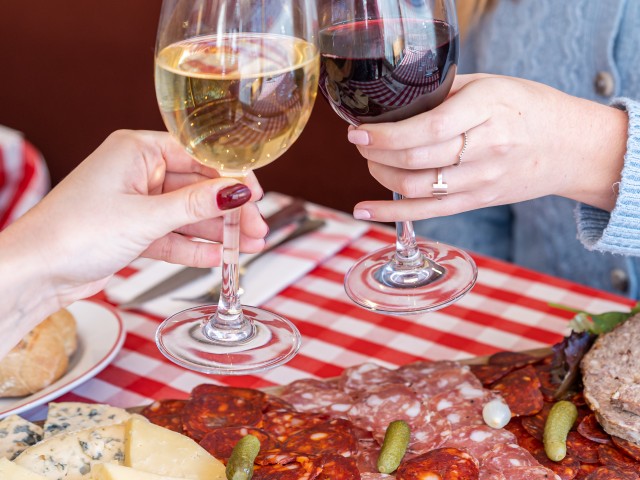 Bistro des Champs
[
THE LARGEST TERRACE OF THE CHAMPS-ELYSEES ]



Welcome to the most beautiful avenue in the world. Located on the
Champs-Elysées avenue, the Bistro des Champs opens its doors all week long
until 9pm with continuous service.



Parisian bistro, checkered tablecloths, old bar ... the retro decor makes
the Bistro des Champs a charming and popular place. You can meet with
colleagues, friends or family at any time of the day to spend a relaxing
moment in all simplicity.



The restaurant offers traditional French cuisine typical of a bistro: onion
soup au gratin, country terrine, leek vinaigrette, beef tartar, rice pudding,
crème brûlée...



The little extra: Take advantage of the largest terrace on the Champs
Elysées on sunny days!



The restaurant is open on Sundays.
Bistro des Champs Restaurant Français – Bistrot - Terrasse Paris
General information
Cuisine
Traditional bistrot , French
Business type
Restaurant Français – Bistrot - Terrasse
Services
Open on Sundays, Free WiFi, cell phone charger
Payment methods
Debit Card, American Express, Visa, Cash, Eurocard/Mastercard, EN - Paiement Sans Contact, Restaurant Ticket , Without contact
Opening hours
Bistro des Champs